Polar Bear Tracker
Western Hudson Bay Bears
Each September, up to ten female polar bears in the Western Hudson Bay polar bear population are fitted with GPS collars by the University of Alberta and Environment and Climate Change Canada. These bears range in age, usually from 5 to 25, and may or may not have cubs. The age you see reflects their age at the time they were collared. This collaring program has been active in this region for several decades, providing one of the best long-term monitoring datasets for female polar bears in the world.
Ice Last Updated: 9/18/22 Ice Land Water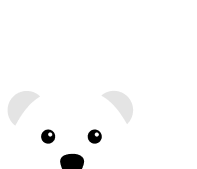 Polar Bears & Changing Ice
The polar bears of Hudson Bay live in a seasonal ice area, where the ice melts completely in summer and freezes again in fall. Follow the bears on our tracker as they hunt seals when the bay is frozen or are forced ashore during the ice-free seasons. Filter